What are the Common Garage Door Problems?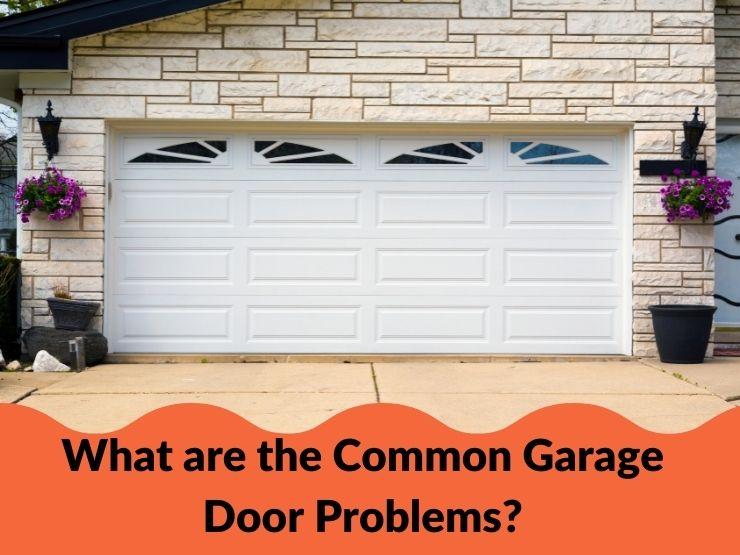 Garage doors undergo heavy wear and tear. On average, people use a garage door opener more than a thousand times a day. Since the doors are heavy, the garage door springs need regular maintenance. Do not ignore your garage door issues.
After all, garages are an important entry point to your property. Also, people store valuable items in their garages. Yet, many people fail to see a garage as an extension of their homes. People often oversee the safety feature of garages while updating home security systems.
Repairing or replacing a broken door is a work of precision. So solving garage door problems looks like an expensive affair. But if you can identify common garage door problems, you can nip the issue in the early stage. Calling a reputed Vancouver garage door repair specialist on time can save time, effort, and money. 
Have you been ignoring your noisy garage doors? It is probably trying to tell you something!
Modern doors come in different types and materials. Yet, a heavy door is common. Garage doors need to be sturdy and safe. Also, some regions need garages to be insulated. But depending on the type and material used, garage doors can get misaligned. If the garage door lubricant is not solving the problem, call repair technicians. A garage door specialist will check the cables and springs of the track. Ignoring a broken spring can be dangerous. The off-balance garage door can collapse.
A garage door that does not open properly or close can be frustrating. But is it a garage door issue or a problem with the remote control or opener?
An average garage opens multiple times a day. But garages give problems at the worst of times. Is your garage not listening to your remote control or keypad? Is the door not responding to the wall switch? Time to check the battery remotes. If the batteries seem to be fine, you may need to check the circuit breaker. A cut in the power supply or issues with the fuse can be the issue. 
Automatic garage doors have their unique problems. Automatic doors may stop responding to sensors. 
Motion sensors on the doors may have mechanical or electrical issues. The drive unit may not be working correctly. Have you upgraded the software of the sensors? A reputed garage door technician will be able to troubleshoot the issue properly. 
Safety sensors are a must, especially for a heavy garage. When was the last time you checked your safety sensors?
It is easy to detect a faulty garage door opener unit. People often focus on repairing the garage door motor or springs. But the most ignored part is the safety sensors. Do you suspect an issue with the sensor? A faulty sensor may go undetected. But the moment you understand the problem, it may be too late. Without proper safety sensors on the garage doors, you risk fatal accidents. 
Major repairs on garage doors may be expensive. But garage door maintenance is cost-effective.
Today, garages and garage door panels are more durable. But everything that we use needs maintenance and repairs. Garages are complex structures. People can't maintain the garage doors on their own. Should you be replacing a single panel or the entire door? Also, with technology, garage doors have changed a lot.
The modern garage door needs regular servicing by a reputed garage door professional. So keep the number of a reputable garage door repair company handy.
Are you worried about the cost of repairing common garage door problems? A reputed Vancouver garage door repair company like Thrifty Garage Doors Repair in Vancouver, BC will provide good services at an affordable price.