3 Reasons To Upgrade Your Garage Door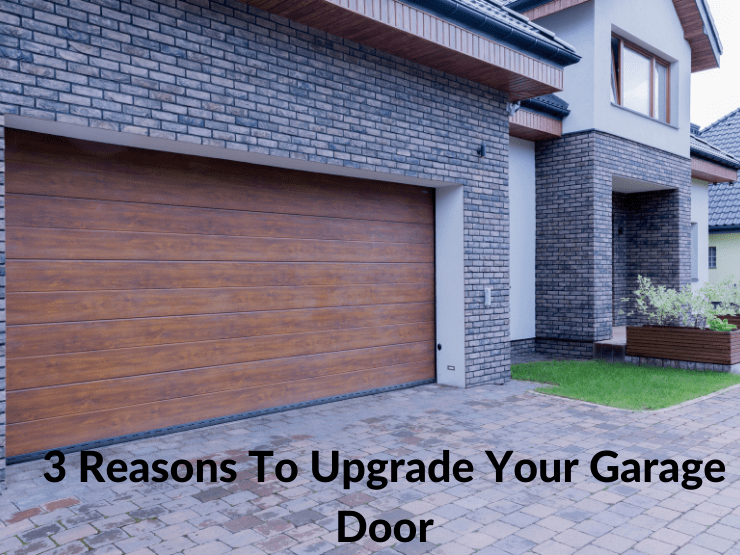 Why would anyone want to upgrade their garage door in the first place? They would do it because the garage door model became outdated, or faulty, or it needed another layer of security for better protection.
If you think your garage door falls into any of the above categories, it is time you think of a new garage door replacement.
Some people avoid a garage door upgrade fearing the steep price involved. They do it only when a serious garage door issue crops up. By then, it would be too late to make just exterior improvements and you might have to undertake a complete garage improvement project instead!
Some of us forget to take extra precautions for our garage safety until a garage door break-in occurs. Then, they call a garage door technician in a hurry to install a garage door security system.
Avoid all this and upgrade your garage doors on time to maintain their security, performance, and curb appeal. Know the right time to upgrade your garage door by recognizing these warning signs given below.
Reasons why you need to upgrade your garage door at once
Your garage door is not safe enough
All along, you have neglected your garage door until you heard about those recent episodes of theft or break-ins in your neighborhood. Now you realize that your garage door is probably the easiest entry point for a burglar into your home. Now, you start thinking of adding another extra layer of security to your garage.
It is high time you upgrade your garage door for reasons of safety. The model of garage door you currently have is long outdated. it probably lacks any security feature for protection. If its locking system or solid hardware becomes faulty, you will not even get the spare parts of this ancient model. 
Another reason why you must upgrade your old garage door is that it has a basic locking system that any experienced burglar can easily pick or pry open. Secondly, parts like the garage door track, garage door springs, or motors might have worn out. This makes it easy for the burglar to disengage it from the frame or lift the door from the bottom.
Your neighbor may have fitted a garage door opener with a frequency that is the same as yours. Now, it is easier for the burglar to match the frequency of your opener to open it. This can happen easily as thieves mostly try to use the frequency of any opener they have on other homes they burgle.
Why risk all this? Just call a professional garage door repair service company and upgrade your door with the latest technology and security features.
Your garage door is not energy efficient
Energy efficiency is an important factor that affects both commercial and residential garage doors. An energy-efficient garage door can cut down your heating costs and monthly utility costs for electric power.
If you live in a cold climate, you will need to heat your garage to keep your home several degrees warmer. This will hike up your energy costs unless you opt for garage door insulation. An insulated garage door will not only keep your garage and home warm but reduce your energy costs as well.
If you feel your energy costs hitting the roof call a garage door repair professional and get your garage door upgraded with some insulation.
Your garage door has lost its curb appeal
Frequent use and exposure to harsh environments have made your garage door look old and pathetic. Due to cracks, dents, and warps, it has lost its external appeal. This loss of curb appeal will affect the resale of your home. Even if you have a detached garage, its looks still mar the beauty of your home and reduce its resale value.
Call a garage door expert and install a modern garage door. Get a high-quality garage door with a smart automatic garage controller fitted at once.
If any one of the above factors applies to your garage door, you must upgrade it at once. Always engage experienced garage door professionals from Thrifty Garage Door Repair to upgrade your garage door. They will do the job with precision and perfection and take care of its regular maintenance too.
Call an expert at Thrifty Garage Door Repair at 604-901-7676 to immediately upgrade your garage door. We provide garage door repair services to Vancouver homeowners on an as-needed and scheduled basis.