3 Reasons to Replace Your Garage Door Hinges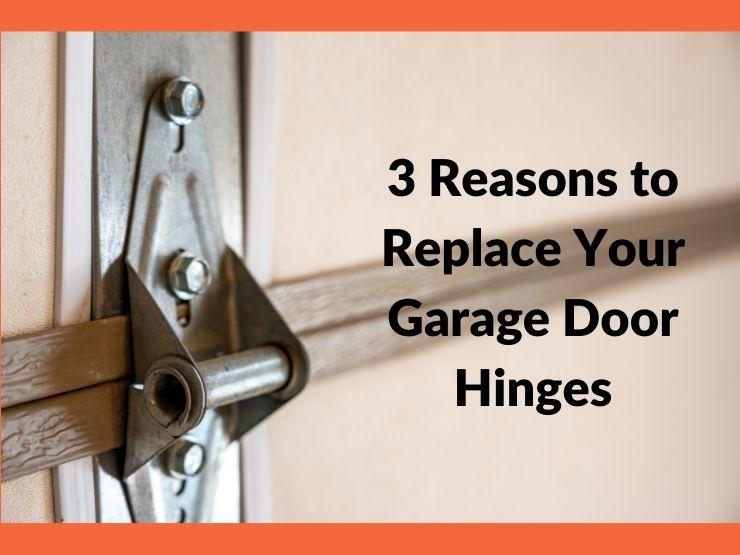 The hinges of a garage door are tiny parts that attach the door to the frame in sections. They hold the door in position while it opens and closes, by bending each section. Your garage door will fall apart as separate sections if there were no hinges.
The number and the type of hinges used to depend on the design of the garage door. Traditional garage doors are side-hinged garage doors that swing open and shut from the sides. Sectional garage doors use many hinges that bend the horizontal sections to move up. In contrast, single panel doors depend on a strong hinge to hold the garage door panel to the jamb.
You can judge the quality of a garage door by the hinges used. Durable doors use double hinges for a garage. A garage door clings to its frame only due to its hinges. If these hinges break, your door might even fall out, causing fatal injury. Before it is too late, get your garage door checked for loose hinges.
Call a professional garage door repair technician in Vancouver for garage door maintenance at once.
3 main reasons why you must not delay replacing your garage door hinges 
Be its residential garage doors or commercial doors,  replacing hinges is a must to maintain the structural integrity of the door. If your garage door falls under any of these 3 categories, it is time to do a hinge replacement at once
Noisy garage door
Garage door noise is the first indicator that tells you that your door is not in good condition.
If unusual noises come from your garage door, then it is time to check the hinges. Most people think it is the garage door springs that are responsible for the loud noises. But not so. It is the hinge you must focus on.
If you hear a popping sound from your garage door, look for loose screws in the hinge hole. The screws might have fallen out.
If you have a squeaky garage door, then check if the hinges are jammed.  They might need lubrication. Use 10W-30 Motor Oil for quick and effective results.
If you hear grinding sounds,  this indicates the hinges are loose. Improper installation could be the reason for this garage door noise
If you face any of the above issues, it is time to call garage door experts for hinge replacement and routine maintenance. 
Faulty garage door
Most people think that loose hardware is nothing to worry about.  
But this could even affect the state of the entire garage. Loose screws, broken springs, misaligned tracks, etc are common garage issues that people check for, But they forget that the original hinge is the one that holds your door in an upright position.
Neglecting the hinges might leave you with a broken garage door. Yes, if the hinges fall, the door collapses. So, take extra care and call a garage door company for garage door repair. Ask them to check the hinge bolts, bolt threads, bolt holes, roller tracks, etc. Make sure that the hinge bracket hole combinations are perfect if you want a sturdy door. 
Unbalanced garage door
No one wants their garage door to crash or topple on their heads. Almost everyone thinks that only garage door tracks and metal rollers are vital for the door's balance.  If you want a balanced garage door, check the hinges first. It is the hinges that connect the door to the jamb and frame in the correct position. If not for the hinges, you might lose your door and even have to face fatal injuries. Avoid all this by replacing your hinges at once by calling professional garage experts.
Be it automatic garage doors or barn-style garage doors, hinges are the crucial components of garage door hardware. Put hinges on top of your garage door replacement checklist. Replacing hinges will cost a fraction of the cost of the garage door. Check and replace them from time to time and half your garage door troubles will vanish.
You should not delay replacing your garage door hinges if the doors are noisy, faulty or unbalanced. Your safety is paramount and you need to get in touch with a reliable Vancouver garage door repair technician for hinge replacement right away. Call Thrifty Garage Door Repair in Vancouver today for professional service at an affordable price!