How to Program Your Garage Door Opener?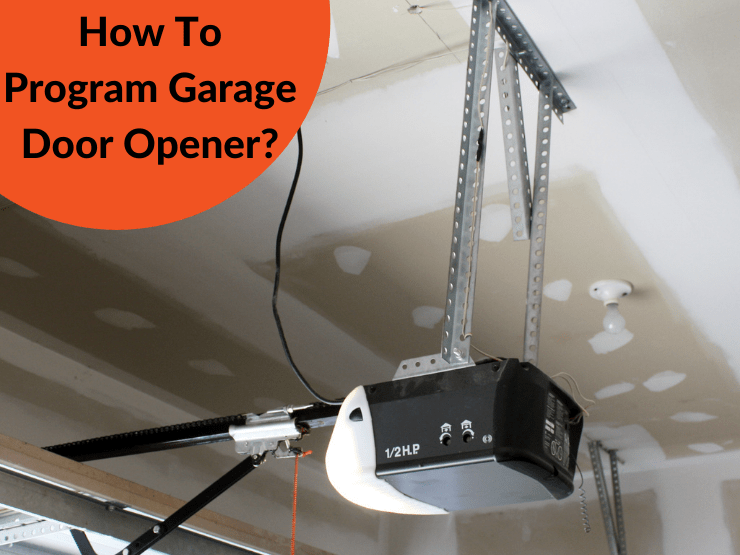 You have taken a wise decision by purchasing a smart garage door opener. Now, you must learn to program it.  This task is not as simple as pressing the remote button. It has a sequence of steps that you should follow. If you find this process tedious, be wise and call a professional garage door specialist at once to program your opener.
Before starting to program the garage door opener, follow these critical steps.
Preliminary steps to programming your garage door opener
The first step is to find the 'Learn button' on the power box of the garage door. Use a robust ladder if this box is at a height that is unreachable from ground level. On one side of the power box, are the wires and this button. Press this to see a light come on. Now, turn your garage remote on by pressing its button.
If you have programmed it rightly, the garage door opener light will start blinking. Now, you can test the garage door remote after closing the power box.
Step instructions to program your garage door opener keypad
Some openers may have a wireless keypad fitted on the outside of the door and this requires a code to operate it. Use the same learn button to operate this keyless entry pad. Start by pressing this button and watch the light blink. Once you do this, you have only 30 second time limit to program the keypad. 
Enter the code you want to use on the garage door keypad and press enter. Now, if you see a light blink, you can be sure that your keypad receiver has received and accepted the signal you can now test the opener remote after closing the keypad.
 Reprogramming an old garage door opener 
Have you recently misplaced your garage door remote or has any of your staff who had the access code recently quit? In any of these cases where you feel your garage door security might be at a risk, you must change its security code. To do this, you must reprogram the garage door opener's keypad codes.
To reprogram an old garage door opener, you must follow the same instructions that you used to key in a new code. When you do this, the new code will override the previous codes. You will be using the same Learn button as earlier.
If you are in the habit of giving the garage entrance code to service workers, you must change the digit code often. You can also give a 4-digit temporary code to such staff and change it later. This code protection offers excellent security to garage doors.
Using Liftmaster garage door openers
Liftmaster is an excellent choice when it comes to garage opener brands. You can choose simple models with a keypad or remote or high-tech versions with Wi-Fi or smartphone connectivity and cameras, etc.
An excellent piece of advice for you would be to download the myQ app. Most smart garage controllers permit you to use your smartphone as your opener remote. These smart openers permit garage delivery during certain hours. They also work even during a power outage using a battery backup. They also have adequate protection against power surges.
Genie Garage door openers
Genie is is a reliable brand of Garage openers ideal for residential garage doors. It has an adapter that helps you to integrate the device with the smart home system. There are 3 types of garage door openers in the Genie brand- Intella G, Rella-G, and Trilo-G. Call a trusted garage door repair company to help you in installing it.
Using a garage door opener remote is easy but programming requires patience and following the detailed instruction manual correctly. Call an experienced garage expert like Thrifty Garage Doors in Vancouver to select and install the opener for you. Take their help in understanding every garage door opener feature and learn how to reprogram it.  You can try reprogramming the remote on your own but any mistake will lead to a faulty garage door. It is always safe to call a Full-service garage door repair company in Vancouver like Thrifty to install, program, and maintain your garage door opener.