How To Get Rid Of Mold In Your Garage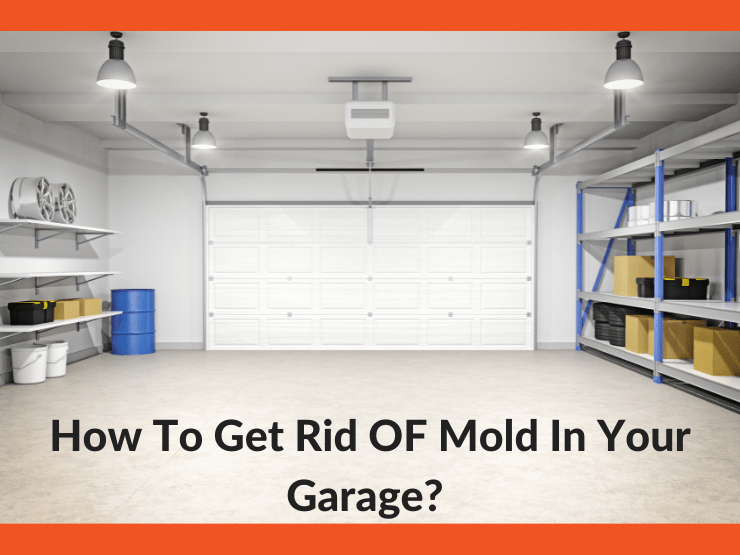 Does your garage have a musty smell in recent times? If so, it could be due to mold growth due to excess moisture or water seepage. Look for traces of white mold or black mold in your garage and get rid of them immediately. 
Mold is a fungus that grows in dark environments with wetness and poor ventilation.it could grow on your garage floor or garage wall if they have moisture issues. This organic material not only causes a musty garage smell but also tough stains on your garage door. What's more, they can even cause health issues like allergic reactions, food poisoning, diarrhea, etc. This is why you have to take mold prevention measures for your garage before the rains or winter sets in.
A mold remediation specialist or mold buster could do this job, though they may also charge a high price. Instead, your trusted garage door company will do nicely as a mold buster. Call them at once to keep mold at bay.
Reasons for mold growth in your garage
Your garage is a good breeding ground for mold for the following reasons
Your garage is exposed to the outside weather while open or closed
You wash your car in your garage and leave a gallon of water behind on its concrete floor causing a good possibility for mold growth
Your garage door does not have a weather seal or weather stripping to prevent the moisture from seeping in.
Your garage floor has a pool of water inside after heavy rains or snow.
You have cardboard storage boxes in your garage and this is where mold grows easily when they are damp.
There is no drainage outlet or proper ventilation for your Garage
Tips for preventing mold formation in your garage
Check for leaks
Check the basement floor of your home, the attic, the concrete garage floor, roof, and gutters for cracks and leaks. Fix them at once by calling a garage repair specialist.
Weatherproof your garage
Seal and insulate your garage with a tight weather seal for rainy seasons and winter. If you already have a weather stripping, check if it is cracked or broken. A garage specialist will replace it at once.
Humidity control
Garages offer congenial environments for mold growth as their humidity NIS is 50% more than the normal areas. Reduce this humidity in the garage by using dehumidifiers and also allowing sunlight to enter the garage for at least 3-4 hours every day.
Waterproof your walls
If you have unfinished drywall, take care of it at once by applying mold-resistant paint. Otherwise, it will become moldy drywall. 
Drain out standing water
Do not allow water to stagnate in your garage due to heavy rains, snow, car washing, etc. Keep the garage dry by using a squeegee and a mop to remove excessive moisture.
Give your garage floor a good slope
A proper floor slope can help in draining out excess rainwater and prevent water pooling.
Unclog stormwater drain 
Stormwater drains near your garage often get clogged with fallen leaves and debris. Clean them out and extend the gutter spouts to drain out excess water.
Remove plant growth near your garage
Plants look good outside your garage but they accumulate moisture and cause leaks. Remove all plants in and around your garage at once.
Get waterproof containers for storage
If you want to use your garage for storage, switch to waterproof containers. Avoid paper products and cardboard boxes as they easily attract mold when damp.
Mold remediation tips for your garage
Keep your garage floor moisture-free and dried up always.
Use a cup of bleach or hydrogen peroxide to kill the mold from the walls, floor, and doors of your garage.
Provide adequate ventilation through windows.
Use mold-resistant paints for the walls and doors.
Check your garage watery stripping from time to time.
Do regular garage maintenance by calling a professional garage expert
Mold exposure is common for garages but harmful to your health and home. Get garage mold removal done by a Vancouver garage door repair professional once every year.