When & Why Does Your Garage Need a Tune-Up?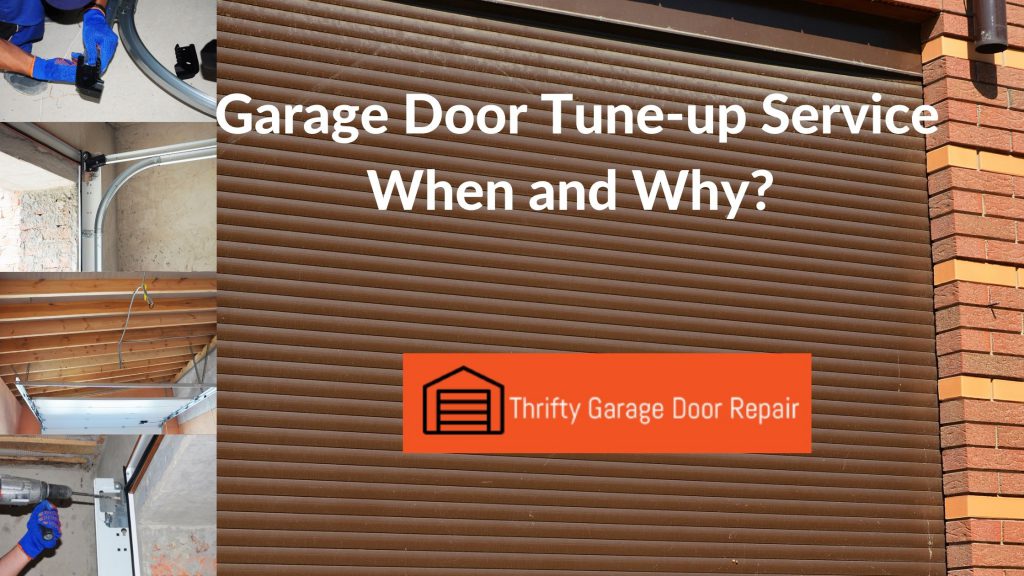 Garage door tune-up is important for increasing the life of the garage doors. Tune-up services prevent the major repairs of the future. In this post, our experienced garage door repair agency experts will answer questions on garage door tune-up and explain its importance.
What does the garage door tune-up include?
Every garage door owner knows that the garage needs a tune-up to maintain the integrity of the system. Garage doors are exposed to extreme weather and thousands of uses, which can wear down any machine more than just about any other type of equipment you have in your home. The typical residential garage door will open and close 10,000 times each year on average! That is why a tune-up of this important part of your house should be done annually for safety purposes – not only does regular maintenance prolong its lifespan but also minimize chances at major repairs later on during use.
When Should You Get a Garage Door Tune-Up Service?
To ensure that your garage door is in excellent condition, make sure to call a reputable company for an annual tune-up. Schedule this service three or four times per year if you are experiencing heavy use on the doors and they show signs of wear and tear after minimal usage. It's also important not to wait too long between visits since faulty parts can stop working without warning! Waiting might be tempting when it seems like everything still works just fine but even then there could be disastrous consequences waiting around the corner, so take care of those pesky little repairs before disaster strikes by using tried-and-true garage tune-up service!
The frequency of use, age of the garage door, and general upkeep will impact how often you should have it serviced to keep your family safe from injury or death due to malfunctioning equipment.
What is Garage Door Tune-Up Service?
A professional garage door company can offer a tune-up service. As a first step, the technician will be able to detect possible signs of trouble and perform important maintenance like replacing worn parts. The tech also tightens all necessary nuts, bolts, and cables to make sure that your door opens and closes properly. Additionally, they lubricate moving components so as not to raise any red flags down the line because it might mean expensive repairs or replacement costs if left untreated now.
The following are the services that garage companies offer under garage door tune-up:
A tune-up of the door opener to make sure it is operating properly.

Inspect and lubricate the tracks for any signs of wear or damage.

Adjust all sensors so they are aligned correctly with your garage door.

Perform a safety check on the springs, cables, and rollers to make sure they are in good working order.

Examine the brackets that hold your garage door in place and tighten them if necessary to prevent squeaking or other issues from occurring again soon.
When it comes to garage door maintenance, you need a professional team for help. Thrifty Garage Door Repair experts provide tune-up services that are specifically designed for your needs and budget. You can schedule a home visit and inspection to make sure that everything is running smoothly before anything goes wrong as well as proactively address any potential signs of trouble. This prevents you from worrying about expensive repairs down the line. 
Thrifty Garage Door Repair performs garage door repair and tune-up services in Vancouver and surrounding areas. If you're interested in getting more information on how we can help with all of this, contact us. Just give us a call at 604-901-7676 today!