Thrifty Garage Door Repair is a professional garage door repair company serving Vancouver BC. We are one of the best garage door companies delivering exceptional customer satisfaction and same-day service for residences and commercial businesses in the Greater Vancouver area. We also offer emergency garage door repair as problems can occur at any time.
Tsawwassen is a suburban, mostly residential community on a peninsula in the southwestern corner of the City of Delta in British Columbia, Canada. It provides the only road access to the American territory on the southern tip of the peninsula, the community of Point Roberts, Washington, via 56th Street. 
Garage Door Repair Tsawwassen BC
No doubt there are no shortages of garage door services in Tsawwassen BC, but whenever you are looking for fast & friendly services, expert craftsmanship, and pocket-friendly price you can always count on Thrifty Garage Doors. Whether you're getting brand new overhead doors for your housing development, performing an overhead door replacement as part of a renovation, or just need some help for your malfunctioning old garage door – we got you covered.
We install new doors with the utmost accuracy
Regardless of the make or brand of your garage door we can install it and make sure it runs smoothly for years. Be it a single garage door installation in a housing development project or multiple installations in a large commercial project you can trust our experience and ability to install any type of garage door. We offer both commercial and residential garage door services by our expert team for Vancouver residents.
Tsawwassen is served by buses from TransLink. Four primary bus routes serve the main bus loop at the South Delta Exchange next to the South Delta Recreation Centre, where many terminate at Bridgeport Station in Richmond: Routes 602, 603, and 604 operate during rush hour and connect directly to Bridgeport Station, whereas Route 601 operates all day/all week, and is routed past Tsawwassen Mills and through Ladner.
Professional Garage Door Cable Repair
The cables of your garage door are the most important part for sure as it bears the total load of the door. Is your overhead door is not working properly? If yes, then it's time to call one of our garage door repair specialists in Tsawwassen BC to repair the cables right away and get back your door right on track almost immediately.
Garage Door Opener Repair or Replacement Services
Has your garage door opener broken? Is it making loud noises every time you open or close it? If yes, then get it repaired by our Vancouver garage door repair technicians or have it replaced in severe cases. Just like any other part of your overhead door, the opener must be in good condition.
Friendly garage door technicians in Thrifty Garage Door Repair help you with all your garage door opener installation needs.
Safe Spring Repair and Replacement Services
Torsion springs are probably the most important part of any garage door. The smooth function of your door depends a lot on the condition of your spring. Hence it should be replaced or repaired as soon as it shows any sign of deterioration. We offer safe and effective spring repair and replacement as the condition of your door demands.
Regular Garage Door Maintenance
Regular garage door maintenance is a must if you want to keep your garage door health in the utmost condition. And we do offer yearly and half-yearly garage door maintenance if required. From lubrications to hinge adjustment our regular maintenance covers it all.
So, what are you waiting for? Ask us for our free garage door installation quote and see the differences between us and other garage door repair services in Tsawwassen BC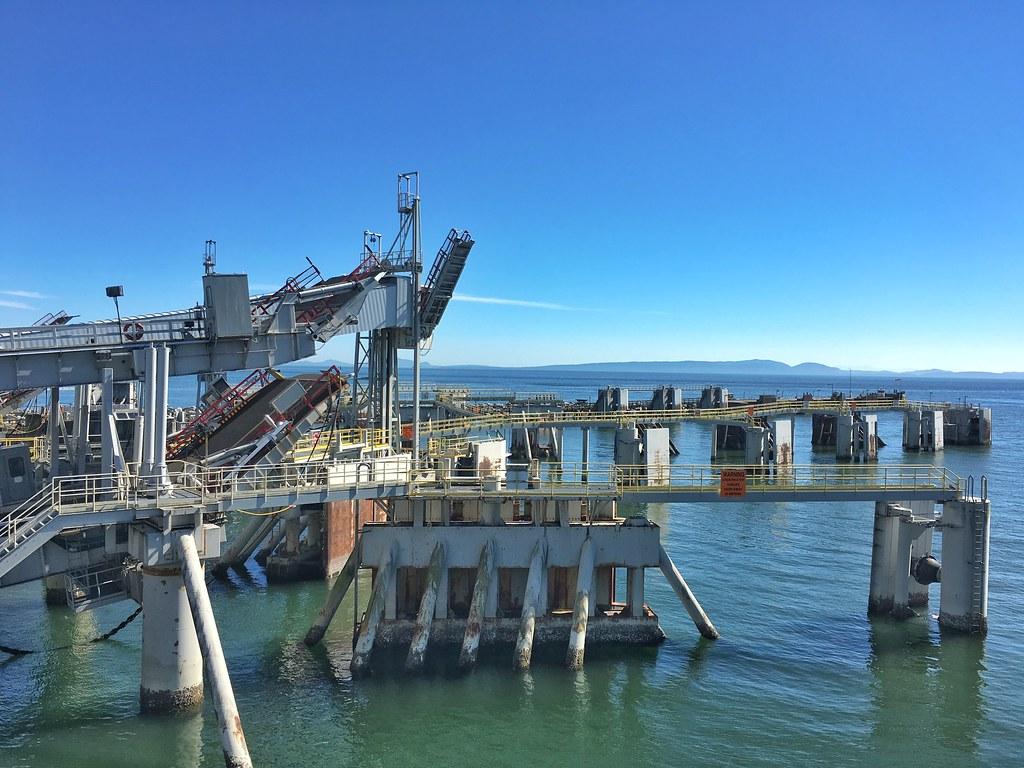 Public schools in Tsawwassen are part of School District 37 Delta. Tsawwassen has only one public high school, South Delta Secondary School (SDSS), formerly South Delta Senior Secondary.
The neighbourhoods of Tsawwassen are Boundary Bay, Beech Grove, The Highlands, Pebble Hill, Tsawwassen Heights, The Terrace, English Bluff, Stahaken, The Village, Tsatsu Shores, Imperial Village, Forest-by-the-Bay and Tsawwassen Springs

If you're looking for a reliable garage door repair company in Vancouver, Thrifty Garage Door Repair is here to help. We offer everything from unscheduled and scheduled repairs to emergency service so that we can always be there when you need us most. Qualified garage door repair professionals in Thrifty Garage Door Repair help you with all your garage needs.  If you're looking for more information about garage door repair in Vancouver please give us a call today (604) 901-7676.