Thrifty Garage Door Repair is the leading garage door repair company in Vancouver. We are committed to providing you with fast, reliable service at an affordable price. With our experienced technicians and high-quality parts, we guarantee that your home will be safe and secure once again. 
We're available 24 hours a day, 7 days a week for emergency service. Our team is experienced in all types of residential and commercial overhead doors. Call us today to speak with one of our friendly representatives.
If you are dealing with a broken overhead door opener or spring, your stress & frustration is absolutely explicable. Few things are more frustrating than a malfunctioning overhead door opener or broken spring that leaves valuables in your garage insecure or prevent you from driving or parking your vehicle. Luckily, Thrifty Garage Doors offers professional garage door repair in Surrey and the surrounding areas. Regardless of what make or model of residential or commercial garage door you have, we can repair, maintain, service or install it with absolute preciseness. Our certified and fully trained garage door repair specialists in Surrey are always ready to give you peace of mind by offering exceptional garage door solutions without breaking your bank.
Surrey is a scenic city to the north of the United States and Canada border. This suburb is located in the Metro Vancouver district. It lies to the south of the Fraser River. The city of Surrey belongs to the province of British Columbia. It has 7 neighbourhoods designated as town centres. These are Cloverdale, Newton, Fleetwood, Guildford,  Whalley, City Centre, and South Surrey.
While Surrey is populated by residences, malls, and commercial buildings, nearly 2500 acres is designated as Agricultural Land Reserve. This has developed Surrey into a major farming centre. Surrey is one of the main industrial centres of British Columbia. The first biofuel plant in North America was opened here in 2018.
A garage door opener is a motorized device that opens and closes the garage door. The most common opener mechanism, until recently, has been an electric eye on the top of the door which detects when something passes below it. This works well but there are times where this sensor can be blocked or malfunction which causes frustration for many people to say the least.
If you have any problems with your garage door opener then call our team at Thrifty Garage Door Repair today. We offer professional repairs for all types of openers – chain drive, screw drive and belt-driven systems – as well as installation services should you need one installed in your home.
Surrey is the home of the famous Simon Fraser University. The other major University here is Kwantlen Polytechnic University. Surrey is strong on education too with 100 elementary and 21 secondary schools in the city, all being public. The private or independent schools that are worth a mention are the White Rock Academy, Southridge school, etc.
The city of Surrey is well-connected. Frequent bus service is operated by TransLink at Surrey. The Canadian National Railway and BNSF Railway operate here. There are 3 international airports close by Vancouver, Abbotsford,  and Bellingham.
Asian culture has a direct impact on life in Surrey. The town abounds with Asian shopping centres, eateries and even a kabaddi stadium. Surrey is a fast-growing multicultural city in British Columbia with much to do and see.
We are proud to offer garage door opener repair services in Surrey. As the leading garage door repair service company in Vancouver, we know how important it is to keep your family and valuables safe at home by providing you with a reliable emergency solution for all of our customers' needs. When an emergency arises and your remote control no longer works, call us immediately! 
Most trusted for any kind of garage door repair Surrey, BC:
You just name what types of garage door repair you are looking for and our well-equipped mobile techs will be there right at your doorstep to fix the issue on-site. When it comes to garage door repair we cover a wide range of areas and our technicians have vast in-depth training in every type of repair. Common garage door issues we fix are repairing and replacing springs, drums, openers, safety sensors and also cables that have worn down with continuous use. If your overhead door won't close, is off the track, makes noise or has any other problem, just call us. You can also trust us for torn cable replacement, off-balance door, opener chain adjustment, weather stripping, bent panel replacement, Sidetracks repair/replacement, door balancing, etc. Upon request, we can also arrange regular servicing to keep your door secure & work smoothly for years. To each of our clients, we recommend at least once-a-year service of their garage door for optimum function.
Just let us know your garage door need and we'll send a technician to your home or business to analyze the cause of the problem and give you a solution right away. If you just purchased a brand new garage door and need it installed the right way, we can help you with that purpose as well.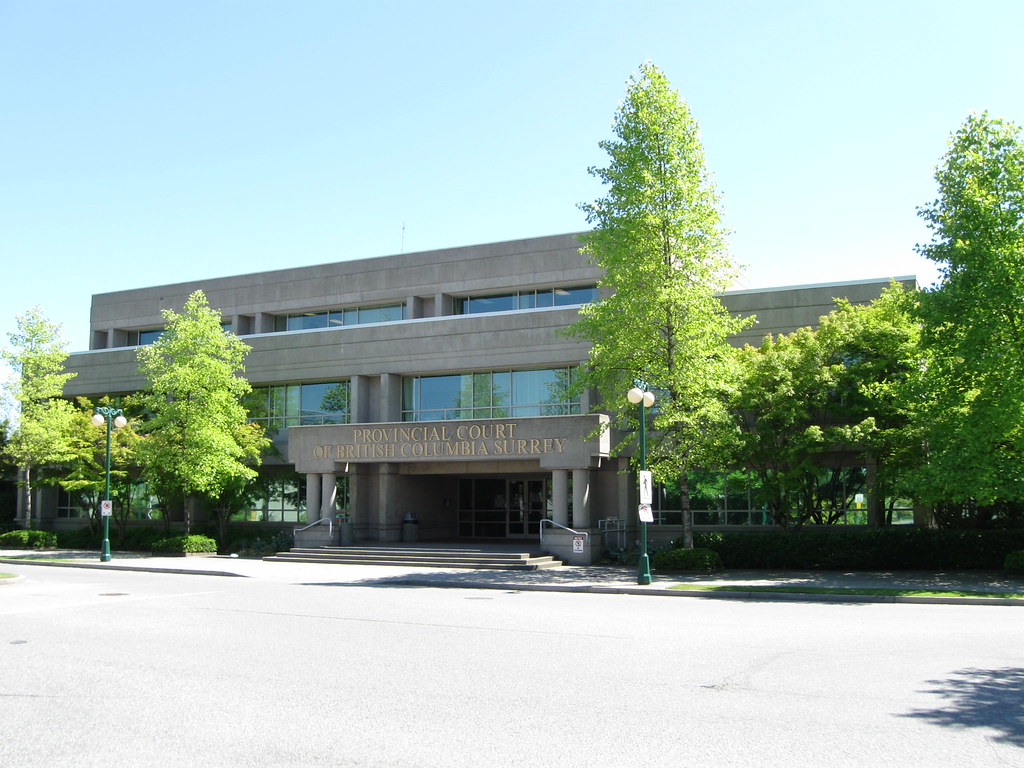 Whatever type of garage door repair in Surrey you are looking for we are just a phone call away from you. 
Torsion spring replacement
Torn Cables replacement
Accidental damage repair
Opener repair
Opener chain adjustment
Opener installation
Brackets/hinges/roller replacement
Noise reduction
Sensors (safety eyes) repair/replacement
Remote/keypad repair/replacement
Thrifty Garage Door Repair team has years of experience repairing broken cables or wires that may be causing problems such as getting stuck halfway up or down, not opening fully when activated from the inside or outside of the property, among other things. If you're looking for more information about garage door repair in Vancouver please give us a call today (604) 901-7676.