Thrifty Garage Door Repair is a professional garage door repair company in Vancouver BC. We are one of the top-rated garage door companies delivering exceptional customer satisfaction and same-day service for residences and commercial businesses in the Greater Vancouver area. We also offer emergency garage door repair as problems can occur at any time.
Port Moody is a city in British Columbia, Canada, and a member municipality of the Metro Vancouver Regional District. It envelops the east end of Burrard Inlet and is the smallest of the Tri-Cities, bordered by Coquitlam on the east and south and by Burnaby on the west. The villages of Belcarra and Anmore, along with the rugged Coast Mountains, lie to the northwest and north, respectively. It is named for Richard Clement Moody, the first lieutenant governor of the Colony of British Columbia.
Garage Door Repair Port Moody BC
A broken or malfunctioning overhead door doesn't entail that it's time to buy a new garage door. There're several possibilities that may lead to a garage door that doesn't work properly: from a broken torsion spring, from a broken opener or just a broken panel. Whatever the issue is it can be fixed if proper treatment is given at the right time. And we are the people to call if you are after professional garage door repair in Port Moody BC.
We offer both residential & commercial garage door service in Port Moody BC:
A good garage door repair starts from one basic thing: understanding the issue, and the reason behind it. We at Thrifty Garage Doors always like to give our 100 percent to identify the exact issue and recommend the best solution possible. We use our years of experience and expertise in the industry to find the source of the problem and then start our repairing process accordingly. From a residential garage door repair to a complicated commercial garage door repair, our trained garage door specialists in Port Moody BC will provide you with the right solution for a fair price.
As part of Metro Vancouver, Port Moody is connected to the TransLink public transit system by way of numerous bus routes. It also has the first station on the West Coast Express commuter rail line outside downtown Vancouver. The Millennium Line's Evergreen Extension, part of TransLink's SkyTrain system, links Port Moody with Coquitlam to the east and Burnaby and Vancouver in the west.
Specialized Garage Door Spring Repair
We provide garage door spring repair with utmost accuracy. Whether it's an extension spring repair or torsion spring replacement, we can sort things out with absolute professionalism. We carry different spring brands for different doors because we know how essential it is for you to get your overhead door fixed ASAP.
Professional Garage Door Opener Repair
Is your garage door opener is not working properly? Do you need to replace your old opener right now? You can rely on us. We carry every essential part needed to fix your broken or malfunctioning garage door opener right on site. From Chain drive opener to Belt drive opener, we got you covered.
All our Vancouver garage door repair technicians are licensed and experienced and have performed hundreds of garage doors repair services throughout Port Moody BC. They'll never leave an unsatisfied client behind and always do their best to preserve our reputation. Call us now to schedule our specialist garage door repair service in Port Mood BC.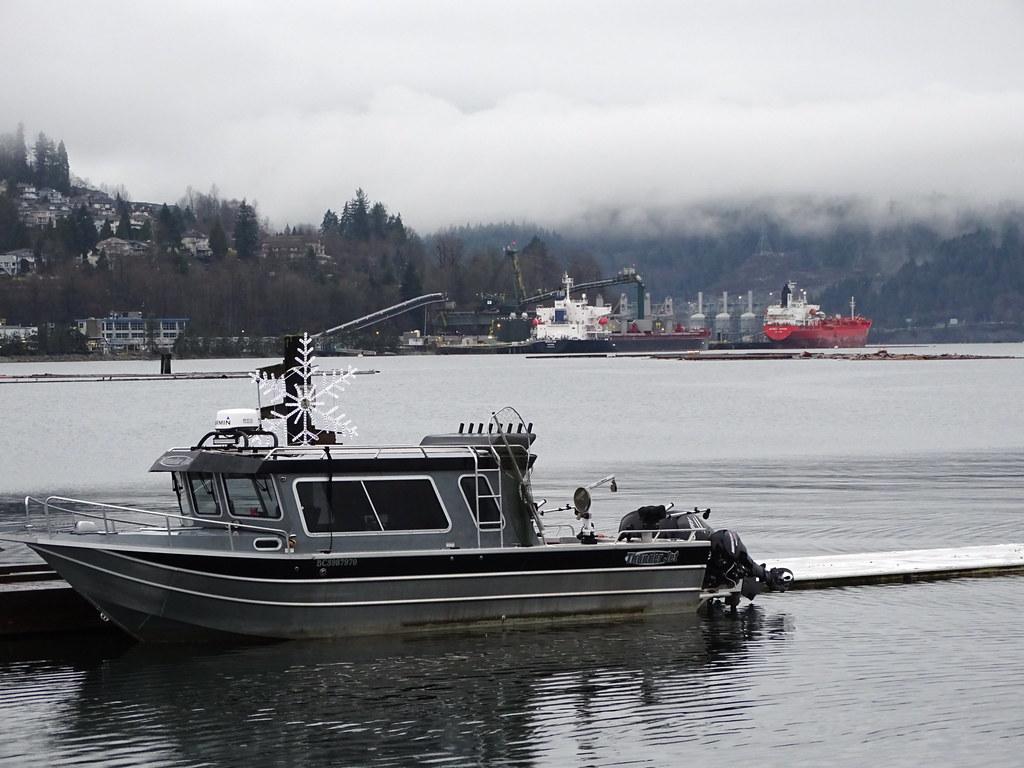 Some but not all of the repair services we provide in Port Moody
Torsion spring replacement
Garage door cables replacement
Off-balance door repair
Accidental damage repair
Garage door opener repair
Opener chain adjustment
Garage door opener installation

If you're looking for a professional garage door repair company in the Greater Vancouver area, Thrifty Garage Door Repair is here to help. We offer everything from unscheduled and scheduled repairs to emergency service so that we can always be there when you need us most. Qualified garage door technicians in Thrifty Garage Door Repair help you with all your garage needs.  If you're looking for more information about garage door repair in Vancouver please give us a call today (604) 901-7676.