Thrifty Garage Door Repair is a professional garage door repair company serving Vancouver BC with over a decade of experience. We are one of the top-rated garage door companies delivering exceptional customer satisfaction and same-day service for residences and commercial businesses in the Greater Vancouver area. Pitt Meadows is a city in southwestern British Columbia, Canada, and a member municipality of the Metro Vancouver Regional District. 
Garage Door Repair and Installation in Pitt Meadows, BC
Pitt Meadows is a quintessential town east of Vancouver. It offers idyllic scenery and a wide variety of outdoor activities, including excellent golfing facilities but all is not well everywhere.
Local newspaper reports show that there have been several incidents of crime in the area over the last few years. For instance, shelters have been vandalized, cars broken into, and bicycles stolen. These worrying incidents highlight the need for homeowners to be more vigilant.
As part of your home security, you need to check that your garage doors are secure and that any issue with it must be repaired immediately if it is faulty in any way. Most of us keep expensive tools and equipment such as bicycles in our garages, so thieves can easily target that. That is one of the reasons why it is important to ensure that your garage door opener mechanism is secure and working properly.
Why Call the Professionals?
Garage doors can often give issues at the most inconvenient times. It is tempting to try to save time and money by repairing it yourself. However, we do not recommend this practice as garage doors are heavy and mistakes can cause serious accidents. Replacing garage door springs is a job for the experts. Hiring amateurs to repair your door opens you up to all kinds of problems ranging from poor workmanship or low-quality parts.
Thrifty Door Repair is Here to Help
Thrifty Door Repairs is a local, family-owned business with years of experience in garage door repairs. We provide residential garage door services for the entire Greater Vancouver area. The best part about our service is our technicians are knowledgeable in all aspects of garage doors. We can repair or replace every part and component, from the garage door cables to the motor and the springs.
Same-Day Service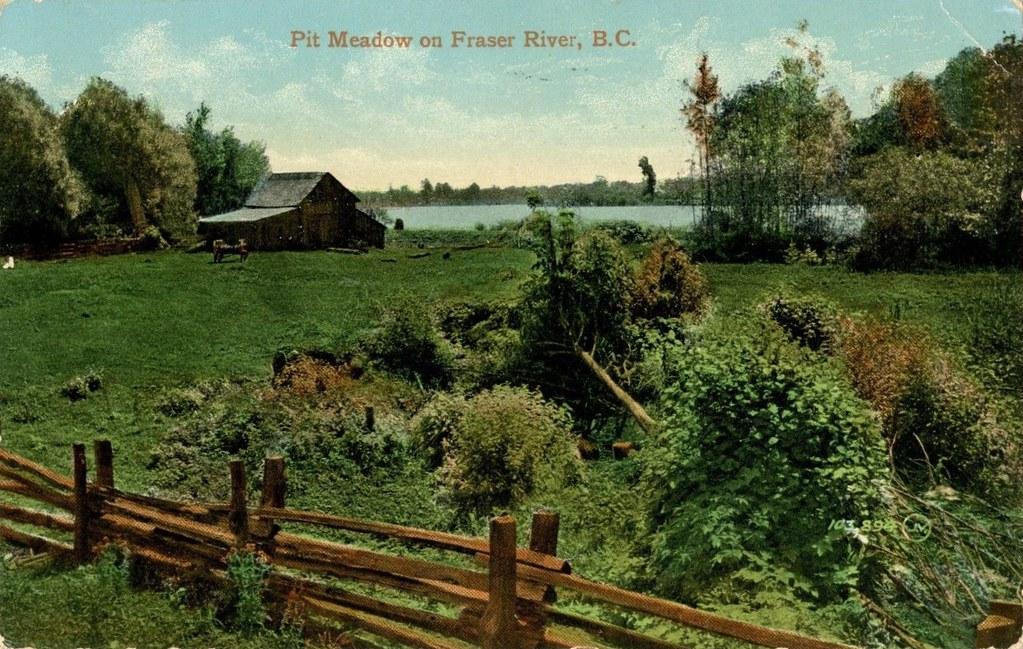 We offer same-day service because we know that when your garage door malfunctions you need to do something about it and you need to do it fast.
Our Vancouver garage door repair team will come to your premises and inspect the door and its components. Then the technician will diagnose the problem and provide the most cost-efficient solution in the quickest way possible.
We know that as a homeowner you have far more pressing things to spend money on than your garage doors. That is why we offer excellent service at a reasonable price.
Our technicians are certified, so you know you are getting professional quality service at any time of the day or night. The cherry on the cake is our technicians are available 24 hours a day, and 7 days a week, so we are there for you to provide with garage door service when it is an emergency or you are just in trouble and cannot get in/out of your garage.
Coast Mountain Bus Company, an operating company of TransLink, operates bus routes within Pitt Meadows, all of which connect to various West Coast Express stations. Route #701 is a major route that takes commuters from Coquitlam down to Port Coquitlam and into Pitt Meadows and Maple Ridge. Its first land-based transportation route came in 1885 with the construction of the Canadian Pacific Railway (CPR) through to Port Moody. Pitt Meadows is naturally isolated from the rest of the Lower Mainland by the Pitt River and the Fraser River.
Regular Maintenance Schedules
You do not have to wait for something to break before calling us. Our technicians will service your garage door at regular intervals. Stop problems before they happen by letting us lubricate your rollers, check the springs and cables, and keep the motor in tip-top condition; maintenance will save you money in the long run.
Component replacement is necessary every once in a while. Unscrupulous companies may sometimes tell you that you need to replace your entire garage door mechanism. We will only recommend that you replace the components that are warned out or broken. For instance, if you reverse into the door, you may only need to replace one of the panels and not the entire door.
As a family-owned company, we value our reputation in the area. That is why you can trust us to always provide you with quality service and workmanship. We stand firmly behind our work. If there are any problems after our technicians have been around, give us another call immediately because we stand behind our work and value our customers.
Call Us Today
Do you need your garage door maintained or repaired? Trust us to do it for you. We are the best in the area with a team of experienced Vancouver garage door repair experts. We know how to deal with every brand of garage door and component. Our same-day service is second to none. Contact us today at 604-901-7676 for a no-obligation consultation with one of our experts.