Thrifty Garage Door Repair is a family-owned business that provides affordable garage door spring repair services in the Vancouver area. We are licensed, bonded and insured with decades of experience in the industry.
The small town known as Langley City lies to the east of Surrey on 3 sides which makes it an ideal location for us because our customers need their springs fixed fast while still being close enough that they can get here within 30 minutes by car or 20-minute walk if you live off-site before work starts up again. Places like Fort Langley, Murrayville, and Milner developed as major farming centres.
Commercial & Residential Garage Door Repair in Langley BC
Thrifty Garage Doors has been offering professional garage door repair, garage door maintenance, garage door service and garage door installation to the residence and business owners in Langley BC for the last 15 years. Our specialty is offering comprehensive & personal attention for all of your residential or commercial overhead door requirements. We deliver 100 percent client satisfaction & offer the best local repair and installations with absolute guarantee on each work we do.
We offer premium garage door repair in Langley BC:
Overhead doors do not last forever. Mishaps can take place, doors can be bumped off track, parts rust and torsion/extension spring can break. However, with the proper care and maintenance overhead doors can last for years. And this is what we do at Thrifty Garage Doors. Whether you require a replacement overhead door opener or wish to add an electric opener to your existing door, you can trust our garage door repair expert in Langley BC. We can also install and repair your heavy or light duty commercial garage door while keeping you and your employees' safety in mind.
The owner, Roman, is an expert at repairing garage door springs and will have your door up and running in no time. We offer 24-hour emergency service to get you back on your feet as quickly as possible. We are proud of our excellent customer service with 100% guarantee of satisfaction for all of our work. Whether you`re in need of repairing your existing springs or replacing them with new ones, we can help! 
The Langley School District operates many public schools including 6 elementary schools, 1 middle school and 5 high schools. Kwantlen Polytechnic University (KPU) also has campuses in this area which makes it an ideal spot for students who are university-bound or looking to get their technical education hours completed while still living at home with mommy & daddy! And don't forget about all of the yummy places nearby like HON DAI Bistrohour located on 14th near Walnutgrove station — perfect late-night snack after studying hard.
We provide excellent customer service guaranteed 100% satisfaction to all customers looking into springs repairs whether it be replacement work needed on old ones so they don't break down over time before their usage expires.
At times a small adjustment is all you require to make your overhead door run as smoothly as it used to be. Our yearly or half-yearly maintenance service is a wonderful addition to our comprehensive garage door repair in Langley BC. We also provide safety inspection and tune-up services to keep your overhead garage door opener operating smoothly. We also repair damaged springs, repair garage door cable, hinges, rollers, and brackets, repair bent panels and re-align sensors, replace perimeter seal or bottom seal and much more.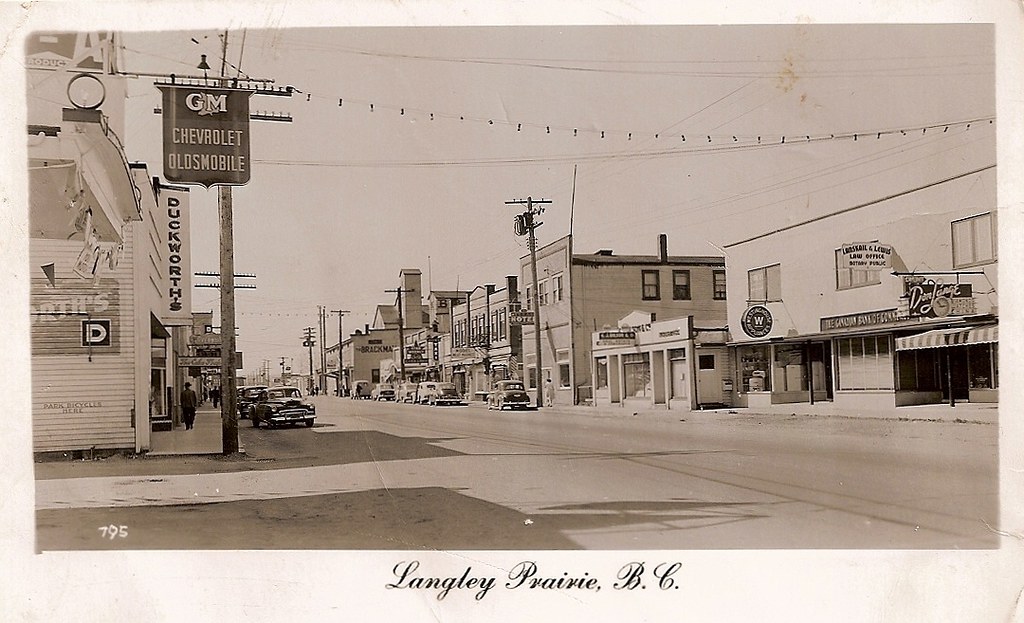 Call us right now if you think:
Your garage door won't stay open or closed
Your door won't open at all
Your door open by itself
Your door makes a loud noise when you open or closes it
The remote or keypad is not working
Misaligned or broken door sensors
Torsion spring worn out or completely damaged
Garage door spring repair is not something that you should take lightly. It can be dangerous if your garage door springs are broken, and it's important to get the problem fixed right away before someone gets hurt or worse. Our Vancouver garage door repair services team of experts at Thrifty Garage Door Services in Langley has been repairing garage doors for many years, so we know what we're dealing with when it comes to this type of issue. Contact Thrifty Garage Door Repair today for your garage door repair services in Vancouver – our staff will help you find the best solution for your specific needs!