Thrifty Garage Door Repair is a professional garage door repair Vancouver company that specializes in garage door opener repair. We are the experts when it comes to repairing, installing, and replacing garage doors of any type. Burnaby is a city in British Columbia. It belongs to the municipality of Metro- Vancouver.
Our Vancouver garage door repair technicians have been with us for years and have experience working with all kinds of brands. We service residential homes, commercial properties, industrial complexes, apartments – you name it!  
Thinking about installing a new overhead door in your home for a complete makeover? Need replacement parts for your existing garage door? Whatever your garage door requirements are Thrifty Garage Doors is your ultimate garage door repair service in Burnaby. An overhead door that isn't appropriately serviced or repaired can become a troublesome affair any time without any prior notice. So, it is better to take precautions and hire garage door technicians in Burnaby before anything serious takes place.
Comprehensive garage door inspection:
Executing a thorough checkup and repair for your overhead door isn't a simple task; hence our technicians pursue a pretty elaborated inspection. As soon as the inspection is made, our trained technicians will offer you a comprehensive status of your door and suggest the things which need instant attention. Unlike other garage door repair Burnaby we will not ask you for any unnecessary repairs. We are not a fly-by-night company and our reputation is important to us, hence we suggest repair or replacement service only when it is necessary. We believe in the "do the job right, the 1st time" approach, as we comprehend the worth of time and hard-earned money of our customers.
Originally, Burnaby was the home of the Squamish-speaking Central Coast Salish nations. Landmarks like Deer Lake, Burnaby Mountain, and Brunette River are remnants of indigenous history.
The largest neighbourhoods near Barnaby are Maywood, Suncrest, Stride Hill, Lyndhurst, Oakalla, etc. Richmond Park, Arlington -Sprott, Morley- Buckingham, Parkcrest-Aubrey, etc are others close by. Burnaby Heights, Big Bend, Lovedale are the best communities in the vicinity.
We specialize in repairing Genie, Liftmaster, Sears Craftsman, Chamberlain and Linear openers. We also offer general repairs for all types of garage doors including springs, hinges, tracks and weatherstripping. We are proud of our 100% satisfaction guarantee on all of our work!
SkyTrain Rapid Transit System is based in Barnaby. It has 2 lines- the Millennium Line, and the Expo Line. It connects Burnaby to Surrey, Vancouver, North Westminster, etc. The TransLink and Rapid Line bus routes also serve Burnaby.
The huge experience and expertise of our Vancouver garage door repair specialists in Burnaby make a difference when it comes to top-notch garage door solutions at a pocket-friendly price. After servicing different types and brands of overhead doors, our technicians have the needed knowledge to diagnose and take care of the problem right away. Our clients can rest assured as we offer a very fast response time as soon as we get their call. Whether it is a broken garage door spring repair or new door installation, you can get timely help every time you call us.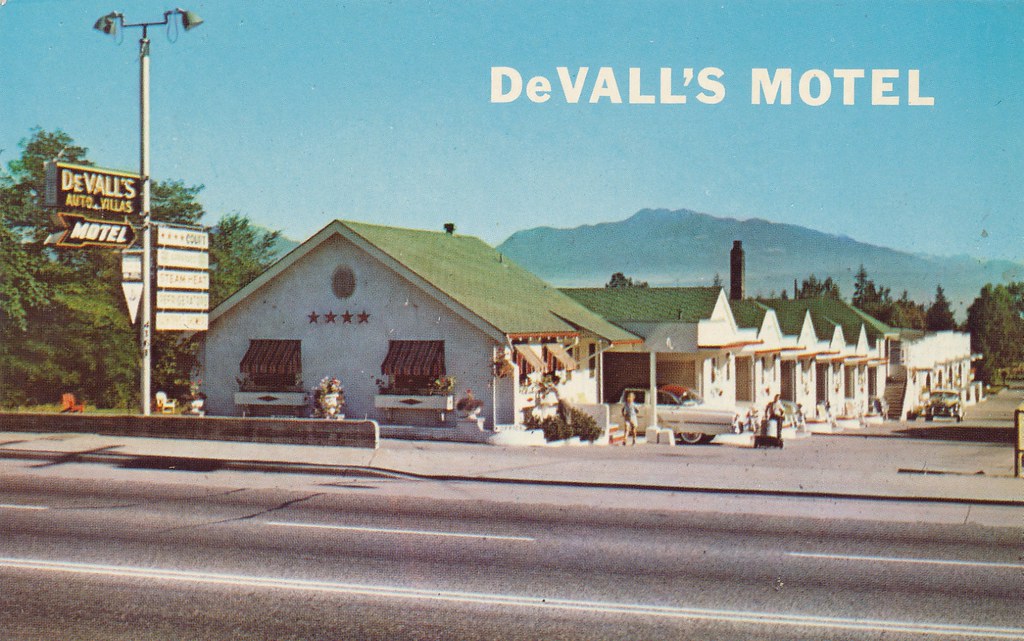 We offer a wide range of garage door services including but not limited to:
Torsion spring replacement
Torn Cables replacement
Off-balance door repair
Accidental damage repair
Opener repair
Opener chain adjustment
Opener installation
Garage Door cable repair
Door balancing
Bent panels replacement
Garage door installation
Garage door replacements
Remote/keypad repair/replacement
If you're looking for a garage door repair company in Burnaby to fix your broken cable, contact Thrifty Garage Door Repair today. We provide top-quality solutions and will get the job done quickly while maintaining your budget. There's no reason to wait for our team of experts to help you out with any problems that may have arisen from a faulty garage door mechanism or cables. We offer free estimates on all products and services! No matter what type of problem has been plaguing your system, our staff can find it and take care of it in an efficient manner. So don't hesitate to give us a call (604) 901-7676 today!