Thrifty Garage Door Repair is a professional Vancouver garage door repair company that specializes in garage door opener repair. We are the experts when it comes to repairing, installing, and replacing garage doors of any type. Burnaby is a city in British Columbia. It belongs to the municipality of Metro- Vancouver.
Our Vancouver garage door repair technicians have been with us for years and have experience working with all kinds of brands. We service residential homes, commercial properties, industrial complexes, apartments – you name it!  
Abbotsford is a city located in British Columbia, adjacent to the Canada–United States border, Greater Vancouver and the Fraser River. As of the 2016 census, it is the largest municipality of the Fraser Valley Regional District and the fifth-largest municipality of British Columbia.
Garage Door Installation and Repair in Abbotsford, BC
Abbotsford can be found in the heart of the Fraser Valley. It is an idyllic and attractive community located right on the very edge of amazing natural scenery. The recent crime rate in the area may not be as attractive, though.
And that is why homeowners need to be aware of the threats to their property and their family. This includes the integrity of their garage doors as well.
It is vital for security and safety reasons to maintain your garage door and all its accompanying hardware. Garages are often the first place where thieves try to gain entrance to your home because they know how much valuable equipment gets stored inside them.
The neighbourhoods near Abbotsford are Fairfield, Clearbrook Centre, Abbotsford Centre, Eagle Mountain, etc. McMillan, South Clearbrook, Mill Lake, Townline Hill, etc are others close by.
Why Garage Door Professionals are Best
It is sometimes difficult to know when to DIY and when to call in the experts. With complex garage door hardware, it is good to be aware of what is beyond your skills as a DIY homeowner. You do not want to cause additional damages, invalidate your warranty or risk personal injury. In addition, we have listed some occasions for safety reasons when it is best to call in for the professionals. 
Dangerous Door Springs
When a garage door spring breaks, you will know all about it because it will make a loud noise as it snaps. It is important to get a professional to replace the spring because garage door springs are under a lot of tension. This makes safety a huge concern and you must call a garage door professional.
Hinges and Hardware
Garage doors are heavy and can be dangerous when trying to manage them on your own. Garage door cables are quite difficult for a DIY person to tackle correctly. For instance, door panels can be cumbersome and usually need at least two people to carry out proper repairs. You are far better off getting the professionals for this problematic job.
Automatic Garage Door Openers
When the automatic door opener needs replacing you need a qualified technician. The opener is made up of a lot of moving parts, electric components and wiring. It is crucial to call the experts to avoid the danger of electrical hazards and causing further damage to your garage door.
When Should You Replace Your Garage Door?
In general, garage doors need to be replaced after about five to seven years. That said, if you are already experiencing problems, or your door is running up frequent repairs, you should consider acting now. Here are just a few of the benefits of a new garage door:
Better Insulation
Your home's energy efficiency can be improved by installing a new insulated garage door. This will help to keep the garage insulated and by extension your car, cooler in summer and warmer in winter which will also help to decrease your energy bills.
Improved Appearance
A shabby garage door detracts from your home's overall appearance. Faded and chipping paint, dents and cracked panels lower the value of your home and decrease its street appeal.
Security Issues
The older the garage door, the less secure it becomes. Worn components become easy for thieves to force open or break. New doors have safety features such as sensors to stop the door from closing when a person or vehicle is under it. Most modern doors also come with security keypads to use instead of remote controls and openers that work via a smartphone app.
Public bus transportation is provided by the Central Fraser Valley Transit System. Passenger rail service to Vancouver currently runs from nearby Mission by way of the West Coast Express.
Air links are provided by the Abbotsford International Airport. WestJet provides regularly scheduled service from the airport, due to its proximity to Vancouver's eastern suburbs. The airport is also the home of the annual Abbotsford International Airshow.
Thrifty Garage Door Repair is Here to Help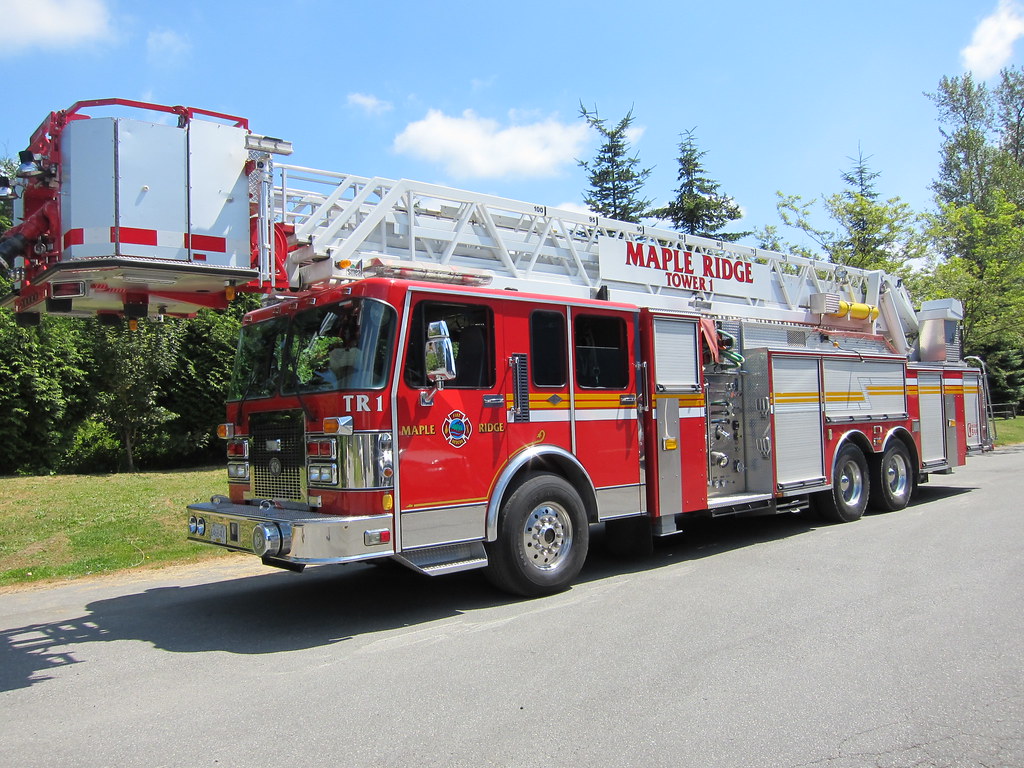 Thrifty Garage Door Repair's friendly, qualified and highly experienced staffs are ready to assist you today. Why not take advantage of our no-obligation service call?
We keep our services affordable. Let's face it, as a homeowner you already have a lot of expenses. We like to be affordable yet still maintain our excellent service. For all kinds of garage door repair services in Vancouver or to ask about options for upgrading to a new door, contact Thrifty Garage Door Repair at 604-901-7676 today.